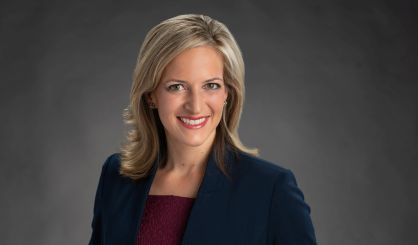 One of her top promises that helped get her elected was the pledge to reduce how long people had to wait at Secretary of State branch offices to get done what they needed to do. Secretary of State Jocelyn Benson visited every single branch during her first year to see first-hand what the problems were.
"For a long time, we weren't even measuring wait times accurately," says Benson. "In past decades, the way in which wait times have been measured is in some cases is just count one person as they get through the line. There's been no systematic way of developing that data."
Benson says things are improving, especially with the roll-out of appointments being available at each office, but says more still has to be done. New self-serve kiosks are also going in at all of those along with popping up in Meijer and Kroger grocery stores throughout Michigan. Benson's goal is to get people in and out of a branch in under 30 minutes.