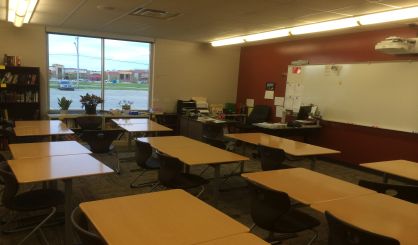 Berrien RESA this week filed a waiver with the Michigan Department of Education to ask if school districts in the county may start their school years before Labor Day for the next few years. RESA Superintendent Kevin Ivers tells WSJM News they are not seeking a permanent change. The waiver would only be for three years. The reason has to do with when Labor Day will fall on the calendar for 2020 and 2021.
"This year, for example, Labor Day is September 7, and in 2021, Labor Day is September 6, and so because of the lateness of where Labor Day falls in the calendar, that would mean that for most schools, the school year would not end until late in the second week or possibly the third week of June," Ivers said.
Another reason is that starting school before Labor Day for the next couple of years would enable districts to end their first semester right at winter break. Ivers says most of the school districts in Berrien County have signed on to the request, which he believes is good because he says all the schools having the same start date is convenient. The next step is for the state education department to hold a hearing on the matter. A 2005 law requires Michigan schools to start their years after Labor Day.