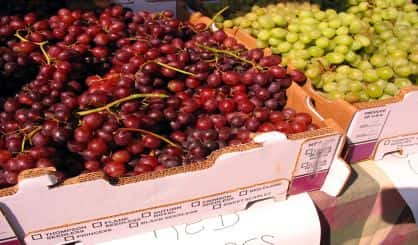 Southwest Michigan farmers will gather at Lake Michigan College next month for the annual Southwest Michigan Horticultural Days conference. MSU Extension pest management educator Mike Reinke tells WSJM News the event is a trade show for those in the ag industry. It's held in partnership with the Michigan Grape Society.
"We do have three separate grape educational sessions," Reinke said. "The only thing that equates to that is tree fruit education sessions, and so grapes are very prominent in the discussion."
Reinke says growing techniques and other issues of concern to farmers will be discussed. There will also be a presentation on industrial hemp.
"The last year was the first year that under particular permitting, some growers were allowed to try to grow industrial hemp," Reinke said.
Reinke says there are several kinds of industrial hemp, and some growers are considering it as an alternative to corn or soy rotations. We asked if farmers are concerned about the wet, warm winter we've been having, and he says if it continues, peaches and grapes could be affected. So far, though, there have been no problems. The conference will be February 5 and 6.