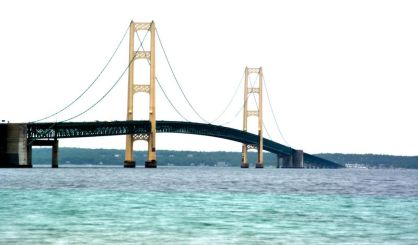 This week, as part of the investigation of the Enbridge Line 5 pipeline, the Michigan Department of Natural Resources sent a letter to Enbridge, Incorporated requesting documents dating back to 1953. State Senator Ed McBroom, an Upper Peninsular Republican, supports a new tunnel for the pipeline.
"At this point, it's completely impractical," McBroom told Michigan News Network. "It's not helpful to the entire discussion, and that's why the U.P. legislators reacted so strongly to this. We're ready to build. We've got workers ready to go. We know how important this energy is to the entire state of Michigan, let alone just the U.P. It's very frustrating that these negotiations continue to drag on for no good reason."
Currently, the state attorney general and governor are trying to nullify or renegotiate an agreement between the state of Michigan and Enbridge. McBroom says the action by the DNR this week was unnecessary.