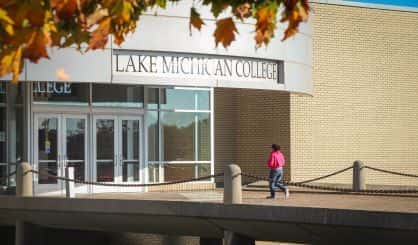 Set for this coming Monday is the 25th annual Martin Luther King Jr. Breakfast Celebration at Lake Michigan College. LMC President Trevor Kubatzke tells WSJM News they're expecting more than 600 people, one of the biggest groups they've had yet.
"We like to think that at the college part of our mission is to convene people on very important topics on very important dates, and so MLK Day is just perfectly fitting with our mission," Kubatzke said.
This year's theme is "A Legacy of Service," and keynote speakers will include the winners of an LMC writing contest. There will also be performances by the Lake Michigan College Soundwaves and the All God's Children Community Choir. Kubatzke says the annual Martin Luther King Jr. Diversity Award will be presented.
"Annually, the Board of Trustees does look through our community at people or organizations that exemplify not only Dr. King's message, but who work throughout our communities to improve the relations of all people."
After Monday's breakfast will be a series of discussions throughout the week. Tuesday will bring a panel presentation called "What Can Be Done to Reduce Prejudice and Discrimination?" It will start at noon at the Brown Lecture Hall. Wednesday will feature "Building Bridges Across the Racial Divide" at noon at the Blue Lecture Hall. You can find out more about the week's events right here.