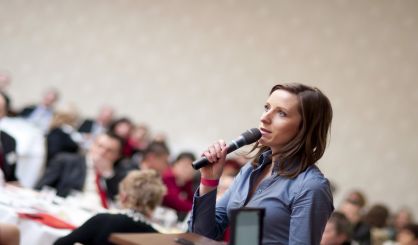 Southwest Michigan workers who want to brush up on their public speaking skills will have a chance to do so next week thanks to a workshop being held by Kinexus. Kinexus New Business Development Director Dan Peat tells us they're holding an all-day session at the Michigan Works Training Center. That's after Kinexus heard from local businesses about the need. The workshop will feature guest speaker Brian Lam, who will weave his Second City Improv background into teaching attendees how to give a strong presentation. Peat says it's a unique opportunity.
"If you want to get involved in various extracurriculars, so to speak, there are opportunities for that, but now often with an intentional critique in a way that would make you better," Peat said.
Peat says this is the second such workshop Kinexus has held, and the first one was well received. The session comes with a cost, and you have to register. You can find out more at LEADSWMI.org.