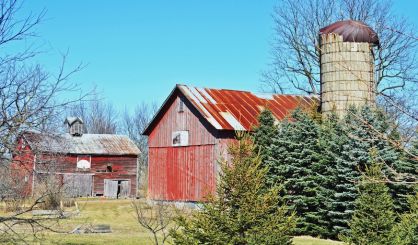 Congressman Fred Upton is hoping legislation intended to ease the labor shortage faced by farmers each year could eventually lead to immigration reform. He tells WSJM News the House this month passed his Farm Workforce Modernization Act. It establishes a program that enables migrant farm workers to get legal status in the U.S. if they commit to five years of farm work and pass background checks.
"And if they complete that five years, they're able to go and become a citizen, they go to the end of the line, but that's an option for them if they choose later on," Upton said.
Upton says migrant workers are desperately needed by farmers.
"A good number of our growers have lost hundreds of thousands of dollars almost every growing season because they did not have the workforce, the migrant labor that we need."
Upton says he hears from southwest Michigan farmers all of the time about the issue. He tells us the large approval margin received by the legislation in the House could hopefully get it some attention in the Senate, leading to final passage.