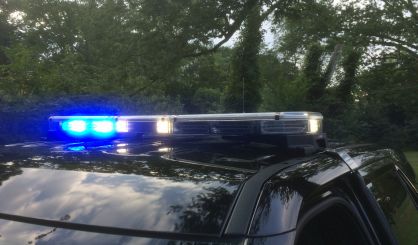 Berrien County Sheriff Paul Bailey is appealing to all residents to make sure they lock their cars. With a rash of vehicle break-ins around the area lately, Bailey tells WSJM News one simple step could be taken by everyone to prevent a lot of crimes.
"People are inviting criminals into their neighborhoods because it's become so easy to get all of these belongings out of cars because these cars are unlocked," Bailey said. "People are leaving purses, wallets, computers."
Even worse, Bailey says there have been several guns taken out of vehicles. He tells gun owners to take their firearms inside. The thefts have been happening in neighborhoods.
"St. Joe Township, Lincoln Township, Niles Township, some of the residential areas up in Hagar and Benton Township, where ever there's a lot of houses that are close together."
Bailey says the thieves are more than one group. Someone from outside the area will learn that there are a lot of unlocked cars in Berrien County, and then tell a fellow criminal. There have also been vehicle thefts when someone leaves their keys in the car. He asks everyone who see or hears something suspicious to call police.