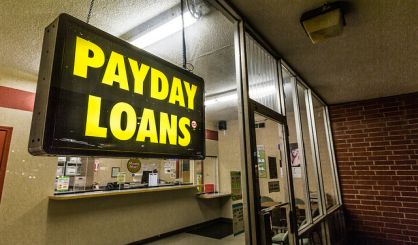 Critics of a bill being considered by Michigan lawmakers that would allow payday lenders to offer longer-term, higher dollar loans say the legislation puts the most vulnerable Michiganders at risk. House Bill 5097 would allow payday lenders in Michigan to make loans of up to $2,500 with no limit on the length of the loan. Sandra Pearson of Habitat for Humanity says families don't always know what they're getting into when they take out a payday loan.
"Our financial coaches and counselors and educators are more and more interacting with families who are coming to us wanting help. And probably about 30% of those coming to us are involved in payday lending loans that they're trapped in right now, and we're working toward helping them get out of this cycle. "
Pearson adds a borrower who took out a $2,500 loan would end up paying more than $7,000 to the lender at the end of a two-year period. Several states, including Georgia, Colorado, and Montana, have either banned payday lending or have strict caps on the annual interest charged.