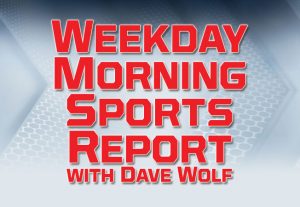 NFL – National Football League – Week 10
Yesterday
Chicago Bears 20, Detroit Lions 13
Miami Dolphins 16, Indianapolis Colts 12
Baltimore 49, Cincinnati 13
Atlanta 26, New Orleans 9
Tennessee 35, Kansas City 32
N.Y. Jets 34, N.Y. Giants 27
Cleveland 19, Buffalo 16
Tampa Bay 30, Arizona 27
Green Bay 24, Carolina 16
Pittsburgh 17, L.A. Rams 12
Minnesota 28, Dallas 24
Bears 20, Lions 13 – Trubisky, Bears hang on to beat Lions 20-13 as Stafford sits
Mitchell Trubisky tied a season high with three touchdown passes, and the Chicago Bears withstood a late charge by Detroit with Jeff Driskel filling in for injured quarterback Matthew Stafford, beating the Lions 20-13 on Sunday to snap a four-game losing streak.  Detroit ruled out the 31-year-old Stafford hours before kickoff because of hip and back injuries, ending his streak of 136 consecutive starts. It was the first time he missed a regular-season game since 2010.  Chicago (4-5) got its struggling offense going late in the first half, scored two touchdowns early in the third quarter and hung on to win for the first time since beating Minnesota in Week 4. Detroit (3-5-1) lost for the fifth time in six games.  Driskel threw a 47-yard touchdown pass to Kenny Golloday with 5:53 remaining to cut it to 20-13. Driskel was 27 of 46 for 269 yards with a touchdown and interception. Matt Prater kicked two field goals for the Lions, who dropped their third straight against Chicago after winning nine of 10.
Dolphins 16, Colts 12 – Dolphins cash in on Colts turnovers, earn 2nd straight win
Ryan Fitzpatrick scored on an 11-yard run in the first half and the Miami Dolphins defense made a late stop Sunday to preserve a 16-12 victory over the Indianapolis Colts. The Dolphins (2-7) have won two straight after a miserable start and earned their first win at Lucas Oil Stadium since 2013.  Indianapolis (5-4) has lost back-to-back regular-season games for the first time since October 2018. With starting quarterback Jacoby Brissett out because of an injured left knee, the Colts offense sputtered. Indy gained just 300 total yards and Brian Hoyer was picked off three times, with Miami scoring 13 points off those turnovers.
Tonight
Seattle Seahawks at San Francisco 49ers, 8:15 p.m.          106.1 & 1400 WSJM Sports 7:30
NCAAMBB – Men's College Basketball
Yesterday
(1) Michigan State 100, Binghamton 47
Central Michigan 134, Mississippi Valley State 78
#1 MSU 100, Binghamton 47 – Winston plays after brother's death, Spartans win easily
Playing a night after the death of his brother, Cassius Winston had 17 points and 11 assists to lift No. 1 Michigan State to an emotional 100-47 victory over Binghamton in the Spartans' home opener Sunday night.  Zachary Winston, Cassius' younger brother, died after being hit by a westbound Amtrak train in Albion on Saturday night. He was a basketball player at Albion College. Cassius Winston took his usual spot in Michigan State's starting lineup Sunday. The crowd observed a moment of silence in Zachary's honor, then Cassius assisted on Michigan State's first basket and sank his first shot, a 3-pointer from near the top of the key. The game was a rout, as expected. Michigan State (1-1) rebounded easily from its season-opening loss Tuesday to No. 2 Kentucky. Xavier Tillman scored 17 points for the Spartans, and Aaron Henry added 16.
NBA – National Basketball Association
Last Night
Indiana Pacers 109, Orlando Magic 102
Pacers 109, Magic 102 – Sabonis scores 21 as Pacers rally past Magic 109-102
Domantas Sabonis had 21 points, 16 rebounds and seven assists to lift the Indiana Pacers to a 109-102 win over the Orlando Magic on Sunday.  Malcolm Brogdon and T.J. Warren scored 19 points each to help the Pacers win for the sixth time in seven games.
Tonight
Minnesota Timberwolves at Detroit Pistons, 7:00 p.m.
NHL – National Hockey League
Last Night
Detroit Red Wings 3, Vegas Golden Knights 2
Chicago Blackhawks 5, Toronto Maple Leafs 4
Red Wings 3, Golden Knights 2 – Mantha scores late, Red Wings beat Golden Knights 3-2
Anthony Mantha scored with 30.9 seconds left to give the Detroit Red Wings a 3-2 comeback victory over the Vegas Golden Knights on Sunday night.  Mantha broke in alone off the right wing after taking a pass off the boards from Robby Fabbri, then beat goalie Malcolm Subban with a wrist shot from the right circle. Mantha has 11 goals this season.  Andreas Athanasiou and defenseman Madison Bowey also scored and Jonathan Bernier made 17 saves to help the Red Wings win their second straight game.  Jonathan Marchessault and Max Pacioretty scored for Vegas and Subban stopped 16 shots. The Golden Knights are 1-2-3 in their last six.
Blackhawks 5, Maple Leafs 4 – Kane, Lehner lead fast-starting Blackhawks past Maple Leafs
Patrick Kane had two goals and an assist, Robin Lehner made 53 saves and the Chicago Blackhawks struck early and then held off the Toronto Maple Leafs 5-4 on Sunday night.  Jonathan Toews, rookie Kirby Dach and Brandon Saad also scored. Alex DeBrincat had three assists and Dylan Strome added two.  William Nylander scored twice for the Maple Leafs, and John Tavares and Andreas Johnsson added power-play goals in the third as Toronto stormed back with 26 shots in the final period. The Maple Leafs took — and the Blackhawks allowed — a season-high 57 shots. Kane, has four goals in three games and 11 points in his last six.
NASCAR – Hamlin wins at Phoenix to earn spot in title race
Denny Hamlin saved his season by winning at ISM Raceway near Phoenix to advance into NASCAR's title-deciding race.  Hamlin then cruised to his sixth win of the season and punched the air with his fist in his car as he crossed the finish line.  Hamlin will race Gibbs teammates Busch and Martin Truex Jr., as well as Kevin Harvick of Stewart-Haas Racing, for the championship. Of the four, Hamlin is the only one without a previous championship.  Chase Elliott, Kyle Larson, Ryan Blaney and Joey Logano were eliminated. Logano was seeking a chance to make it back-to-back titles but had a mechanical problem early in the final stage that dropped him deep into the field.
NCAAFB – LSU landslide No. 1; Minnesota jumps into top 10
LSU is an overwhelming No. 1 in The Associated Press college football poll after beating Alabama in a 1-2 matchup, and Minnesota moved into the top 10 for the first time in 57 years.  After two weeks of historically close voting at the top of poll, LSU received 54 first-place votes in the AP Top 25 presented by Regions Bank. Ohio State was No. 2 with five first-place votes and Clemson was third with three first-place votes. Alabama fell two spots to No. 4. Georgia was fifth, followed by Oregon and Minnesota at No. 7. The Gophers won Saturday's other matchup of unbeaten teams, defeating Penn State at home. The Nittany Lions slipped four spots to No. 9. No. 24 Indiana is ranked for the first time since 1994, snapping the longest poll drought among Power Five conference schools.
AP Football Top 25
1 LSU (54) 9-0
2 Ohio State(5) 9-0
3 Clemson(3) 10-0
4 Alabama 8-1
5 Georgia 8-1
6 Oregon 8-1
7 Minnesota 9-0
8 Utah 8-1
9 Penn State 8-1
10 Oklahoma 8-1
11 Florida 8-2
12 Baylor 9-0
13 Auburn 7-2
14 Michigan 7-2
15 Wisconsin 7-2
16 Notre Dame 7-2
17 Cincinnati 8-1
18 Memphis 8-1
19 Boise State 8-1
20 SMU 9-1
21 Navy 7-1
22 Texas 6-3
23 Iowa 6-3
24 Indiana 7-2
25 Oklahoma State 6-3
NCAAWBB – Women's College Basketball
Yesterday
(25) Michigan 77, Bradley 57
Yesterday
Tennessee at (16) Notre Dame, 7:00 p.m.
ECHL – ECHL Hockey
Yesterday
Girls Volleyball – District Semifinal
Cincinnati Cyclones 3, Kalamazoo Wings 2