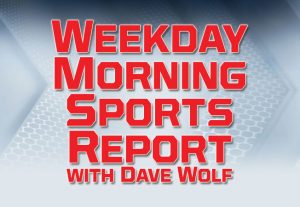 NFL – National Football League – Week 9
Last Night
Dallas Cowboys 37, New York Giants 18
Cowboys 37, Giants 18 – Prescott throws for 3 TDs as Cowboys beat Giants again
Dak Prescott shook off an interception on his first pass of the game and threw three touchdown passes, leading the Dallas Cowboys to a 37-18 victory over the New York Giants in a Monday night game briefly delayed by an elusive black cat.  Prescott hit Blake Jarwin for a much-needed 42-yard touchdown late in the second quarter. He added a 15-yarder to Michael Gallup and a 45-yarder to Amari Cooper in the fourth as Dallas (5-3) beat New York (2-7) for the sixth straight time.  Brett Maher kicked three field goals, including a 52-yarder in the waning seconds of the first half that gave Dallas the lead for good after falling behind 12-3 in the second quarter. Jourdan Lewis scored on a 63-yard fumble return in the final seconds.
NFL – Browns release Whitehead
Cleveland Browns safety Jermaine Whitehead has been released following his disturbing social media rant after a loss in Denver. Whitehead made several threatening and expletive-filled posts on Twitter. One of Whitehead's tweets was directed at former NFL player Dustin Fox, who works for the team's radio network and has criticized Whitehead's tackling. Whitehead missed tackles on two big plays by the Broncos. He was in his second season with Cleveland.
NHL – National Hockey League
Last Night
Nashville Predators 6, Detroit Red Wings 1
Predators 6, Red Wings 1 – Predators score 5 in second, beat Red Wings 6-1
Nick Bonino scored the first of Nashville's five second-period goals, and the Predators easily dispatched the Detroit Red Wings 6-1 on Monday night.  Matt Duchene scored the last two goals of the middle period for Nashville, and Kyle Turris and Colton Sissons contributed a goal apiece. The first four goals by the Predators came in a span of 5:36, and Detroit goalie Jimmy Howard was pulled after the fourth one.  Andreas Athanasiou scored in the first period for the Red Wings, who are 1-10-1 in their last 12 games. Filip Forsberg added a goal for Nashville in the third.
Tonight
Chicago Blackhawks at San Jose Sharks, 10:30 p.m.
NBA – National Basketball Association
Last Night
Washington Wizards 115, Detroit Pistons 99
Wizards 115, Pistons 99 – Beal leads Wizards past Drummond, depleted Detroit 115-99
Bradley Beal's 20 points and six assists helped the Washington Wizards shake off what coach Scott Brooks called a "really bad" outing and beat the depleted Pistons 115-99 in a half-empty arena Monday night while ending Detroit star Andre Drummond's 20-20 streak.  Two days after losing by 22 points at home to the Minnesota Timberwolves, the Wizards improved to 2-4 thanks to 14 points and eight rebounds from Thomas Bryant, and nine points and six assists from Isaiah Thomas in his first start of the season.  Drummond did not continue to fill the stat sheet the way he has been. Bidding to become the first player in at least 35 seasons to post four consecutive games with at least 20 points and 20 rebounds, he got there in one of the categories, finishing with 15 points and 24 rebounds. Drummond shot 6 of 20, going 1 of 8 in the fourth quarter as Washington pulled away.  Luke Kennard led Detroit with 24 points.  The Pistons were without Blake Griffin (left hamstring and knee), Derrick Rose (right hamstring) and Reggie Jackson (lower back).
Tonight
Indiana Pacers at Charlotte Hornets, 7:00 p.m.
Los Angeles Lakers at Chicago Bulls, 8:00 p.m.
NCAAFB – College Football – Week 11
Tonight
Kent State at Toledo, 7:00 p.m.
Ball State at Western Michigan, 8:00 p.m.
NCAAMBB – Men's College Basketball
Tonight
Appalachian State at Michigan, 7:00 p.m.                  106.1 & 1400 WSJM Sports 6:30
Michigan-Dearborn at Central Michigan, 7:00 p.m.
(1) Michigan State vs. (2) Kentucky, 9:30 p.m. (at Madison Square Garden, NY) Superhits 103.7 Cosy-FM 8:30
NCAAWBB – Women's College Basketball
Tonight
Eastern Michigan at (17) Michigan State, 7:00 p.m.
(16) Notre Dame at Fordham, 7:00 p.m.
NCAAWBB – Notre Dame women's player out with blood clots in lungs
Notre Dame guard Abby Prohaska says she has blood clots in both lungs and is out indefinitely. The 5-foot-10 sophomore announced on social media Monday she has been diagnosed with bilateral pulmonary embolism.  She played in 38 of the team's 39 games last season and averaged 14.4 minutes. She was expected to take a bigger role this year. No. 16 Irish has lost all five starters from the team that was beaten by Baylor in the national championship game.  Notre Dame opens its season at Fordham on Tuesday night.
IndyCar – Roger Penske buys Indianapolis Motor Speedway and IndyCar
Indianapolis Motor Speedway and the IndyCar Series have been sold to Penske Entertainment Corp. It's a stunning announcement that relinquishes control of the iconic speedway from the Hulman family after 74 years. Tony Hulman bought the dilapidated speedway in 1945. Since then, it's spun off multiple other subsidiaries, including the IndyCar Series and Indianapolis Motor Speedway Productions, which are also part of the deal to Penske Entertainment.
MHSAA – High School Athletics
Last Night
Girls Volleyball – Districts
Division 1 at Mattawan
Mattawan 3, Portage Central 0
Portage Northern 3, St. Joseph 0
Division 1 at Sturgis
Battle Creek Lakeview 3, Coldwater 1
Sturgis 3, Kalamazoo Loy Norrix 0
Division 2 at Buchanan
Niles 3, Dowagiac 0
Division 2 at South Haven
Paw Paw 3, Coloma 2
Division 2 at Plainwell
Vicksburg 3, Comstock 0
Plainwell 3, Three Rivers 2
Division 3 at Centreville
Centreville 3, Constantine 0
Division 3 at Kalamazoo Christian
Galesburg-Augusta 3, Kalamazoo Hackett 0
Schoolcraft 3, Delton-Kellogg 0
Division 3 at Watervliet
Bangor 3, Watervliet 0
Division 4 at River Valley
Michigan Lutheran Eau Claire 0
New Buffalo 3, Lake Michigan Catholic 0
Division 4 at Mendon
Howardsville Christian 3, Covert 0
Mendon 3, Climax-Scotts 0
Division 4 at Battle Creek St. Philip
Battle Creek St. Philip 3, Martin 0
Today
Girls Volleyball – Districts
Division 3 at Lawton
Lawton vs. Marcellus, 5:00 p.m.
Bridgman vs. Decatur, 7:00 p.m.