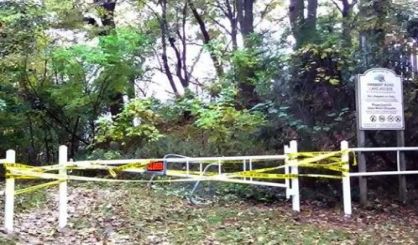 A Chikaming Township Beach is closed due to erosion along the dunes off the coast of Lake Michigan. Chikaming Township Supervisor David Bunte tells WSJM News the stairs that enable people to get to the lake at Harbert Beach have been threatened by recent storms.
"The last few weeks, we've had a number of high-wind related storms with winds out of the west, the southwest, that have churned up anywhere from 15 to in some cases 20-30 foot waves and brought some of the coastline erosion levels 20, 30 feet inward," Bunte said.
Erosion issues along the coast of Lake Michigan have been a major problem this year, but some areas in the southern half of Berrien County had fared better than areas to the north. Bunte says that's changed in the last few weeks.
"We're still taking a bit of a beating now, and as one storm rolls in after another, it just continues to deteriorate the dune, and these high lake levels are wreaking havoc on the whole coastline."
Harbert Beach is closed until further notice. Bunte says it's too dangerous to go down the stairs. He also asks that whoever stole the "Beached Closed" sign bring it to the township office. He says they'll take it back, no questions asked.
Photo taken from the Chikaming Township Facebook page.