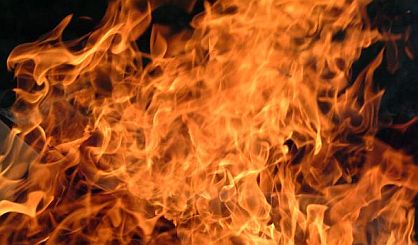 A tragic fire in Lansing this morning takes the lives of three children and injures several other family members. This fire broke out in a house on the north side of Lansing at about 1:30 this morning, according to assistant Lansing Fire Chief Michael Tobin.
"We found four family members outside of the house, with a report of three children still inside," Tobin told the Michigan News Network. "Our crews made a very aggressive attack and search on the fire, and within the first five to eight minutes of being on scene, they located and removed all three children from the house. Unfortunately, all three of the children had passed."
Tobin says a the kids who died were 3, 5, and 8 years old. A 31-year-old man and a 5-year-old child have been taken to the University of Michigan burn center, with the five-year-old is in critical condition. A 26-year-old woman and an 18-month old child are at Lansing's Sparrow Hospital in stable condition. Tobin says the family dog was also killed. The cause is being investigated.