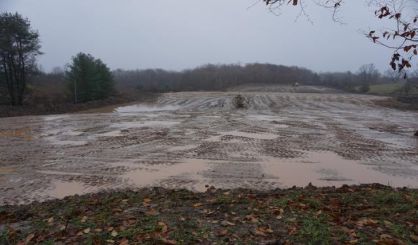 Despite a legal setback, opponents of a proposed potash mine in Hersey, Michigan, say they're not backing down. The group Michigan Citizens for Water Conservation filed a legal challenge to permits issued by the Department of Environmental Quality for potash mining wells in Osceola County. More than a year later, and just days before the scheduled hearing in September, Administrative Law Judge Daniel Pulter said he didn't have jurisdiction to rule on the matter and cancelled the hearing. MCWC board member Ken Ford, who lives near the site, contends this is just the latest setback in what he calls a long, uphill battle.
"This whole handling of this affair by the DEQ is total obfuscation. They have done everything possible to deny the public information regarding this project. And they've been delinquent actually taking a good hard look at the site, putting it in perspective and coming to reasonable conclusions."
Potash is used as fertilizer, and supporters of the project say it would make Michigan the nation's leading domestic source. Opponents argue that creating the mining wells will draw up to 2,000 gallons of water a minute from nearby aquifers.