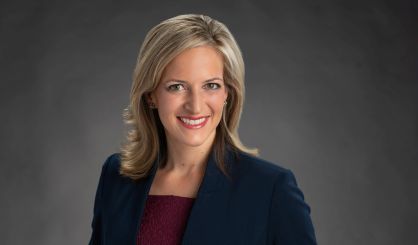 Online applications are now being taken by the Secretary of State's office to be one of the 13 members of the Michigan Independent Citizens Redistricting Commission, established by a statewide vote last November. Applications are being taken at RedistrictingMichigan.org. Secretary of State Jocelyn Benson says there are just a few requirements.
"Current candidates for office, essentially politicians and lobbyists can't serve on the commission," says Benson. "But everyone else who's a registered voter can apply."
Benson says over 3,000 applications have already been submitted since the website launched last Thursday. WSJM News asked her about the task of narrowing the applications down, and she says the names will be drawn at random similar to a lottery to get it down to 200 names. Those will then be given to the Legislature.
"The Legislature can veto 20 of those names that they feel shouldn't be on the commission, and the final 180 of that pool will go into a second random drawing. Out of that, the final 13 commissioners will be selected."
Benson says the lawsuit over the current legislative and congressional districts does not impact this commission, but adds she feels the constitutional amendment language is strong enough to withstand a legal challenge. The new districts will be based on the 2020 U.S. Census, so she says getting everyone to take part in that will be vital for accurate district maps. Being on the commission will also pay $40,000 and require attendance at hearings around the state.