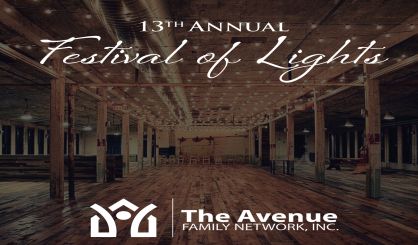 The Avenue Family Network is preparing for its annual Festival of Lights. Director Joseph Goepfrich tells WSJM News hundreds of people typically attend.
"It is a fundraiser, it's an awareness event, it's the time when we also can share out annual outcomes for the last fiscal year," Goepfrich said. "So it's a celebration of sorts as well as a fundraiser to keep the services available to the people in the greater southwest Michigan area."
Programs of Avenue Family Network include adult day services, West Michigan Guardianship, and the Cora Lamping Center for survivors of domestic abuse. Goepfrich says the Festival of Lights this year will be held at Journeyman Distillery in Three Oaks on December 6. Reservations are being taken now. The event will feature Main Street Dueling Pianos, drinks, food, and a raffle. This will be the 13th year for the annual celebration. You can reserve tickets right here.