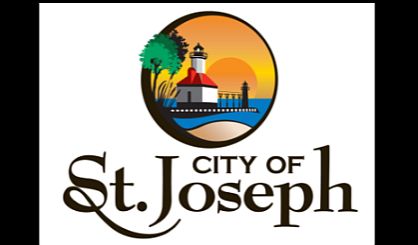 Not only is the St. Joseph City Commission united on the decision to have the city opt out of allowing recreational marijuana businesses right now, so are the three challengers for seats on the commission in next week's election. News/Talk 94.9 WSJM held a candidate forum Friday morning, and that was among the topics. Former city communications director Susan Solon, running for office for the first time, says the commission is doing it right by putting in a delay.
"I think that we need to wait and let other communities that may be bigger figure out if it's positive, and if there's really revenue coming in," said Solon.
City Commissioner Jeff Richards doesn't believe allowing recreational marijuana businesses will help the city financially, and won't help to make it cleaner.
"We need a lot more information before this community and this state, hopefully, says yes or no," commented Richards.
Mayor Pro Tem Laura Goos says she supports the legalization of marijuana, but she supports opting out right now.
"We haven't gotten state revenue sharing in some cases, and I'm not clear that we would see an uptick in any money coming for roads or anything like that," said Goos.
Al DiBrito is a former FBI agent and the city's former deputy public safety director, who says while he supports opting out, he's conflicted on the issue of legalization.
"Having been one that put a lot of people in prison for marijuana, I really struggle with that," said DiBrito. "I'm hoping, I know it's kind of off track, but I'm hoping they deal with that issues that if people are in prison, they get them out."
DiBrito added he feels he did his job well, but the law has changed and people need to have their records wiped clear. Commissioner Lynn Todman says she stands by the vote to opt the city out.
"There's a lot of contradictory information out there," she said. "It's not clear what the economic or fiscal effects are of legalization, and there's a lot of ambiguity around the health effects as well. There's less ambiguity around the health effects for adolescents and young people."
Shawn Hill is also running for the city commission, and like the other five candidates, says the right move was made earlier this year.
"I think it's chaotic right now with the way things are going on that law," said Hill. "I just don't feel we need to be the guinea pig. I think there's going to be a lot of other places it's going to be available throughout Berrien County."
Three seats will be decided by voters among the six candidates next Tuesday. You can listen to the entire forum online on WSJM.com or by going to our podcasts wherever you get yours from.