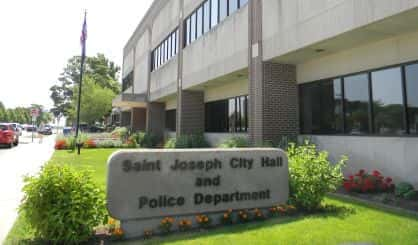 Nine property owners along the shore of Lake Michigan will be allowed to put up armor stone to try to protet their homes from erosion from the high level of Lake Michigan. The St. Joseph City Commission has approved license agreements to be available to those landowners, with city officials saying the temporary plans are in line with previous shoreline studies dating back to 2012. City attorney Laurie Schmidt said this is meant as a stop gap solution.
"It's intended to be effective through November 1st, 2020 while a permanent plan is being developed," explained Schmidt. "But, it could be extended by mutual agreement if the commission decides to do that, for example, if a permanent plan takes longer than expected to implement or develop."
The city notes previous efforts to protect the area using coarse sand and gravel haven't worked, and those materials are vulnerable to direct wave attack associated with the high lake levels. A few of the property owners questioned the agreement, and city commission candidate Shawn Hill wondered why it was suddenly an emergency given the lake has been at near record highs for the past year.