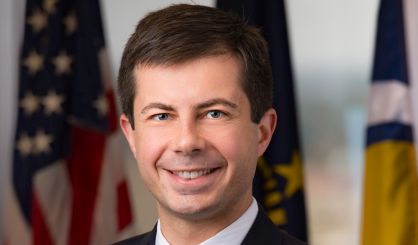 Presidential candidates admitting to using marijuana is no longer as taboo as it was nearly 30 years ago when then-Arkansas Governor Bill Clinton told MTV that while studying as a Rhodes Scholar at the University of Oxford in England he "experimented with marijuana a time or two, and I didn't like it. I didn't inhale it, and never tried it again." The somewhat evasive answer became a punchline for years.
But, times have changed. Former Presidents Barack Obama and George W. Bush have admitted to drug use in their past, and now so does Democratic presidential hopeful Pete Buttigieg. The South Bend mayor said while touring a legal marijuana dispensary in Las Vegas this week that he feels it's time for the federal government to legalize marijuana and expunge marijuana convictions that have disproportionately affected minorities and ruined lives. Buttigieg says he used the drug "a handful of times a long time ago," but didn't give any details. He added there is "case after case where a sentence has done more harm than the offense it was intended to deal with.
Buttigieg says any change should be done by Congress and not by a Presidential order, so "that this is not the whim of a President."
Buttigieg says people still have an image of the marijuana industry based on outdated stereotypes. He compared the tidy dispensary he toured to an Apple store.
The Associated Press contributed to this report.