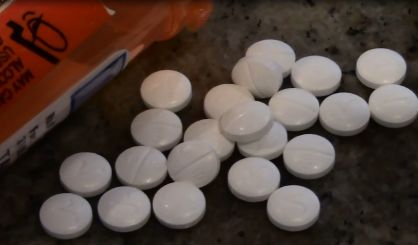 In an effort to fight the opioid epidemic and overdose deaths in the state, Michigan State Police have announced the creation of a task force charged with investigating medical professionals suspected of illegally distributing controlled substances. MSP Detective Lieutenant Benjamin Garrison tells WSJM News the vast majority of doctors and other medical professionals obey the law, but there have been cases when they've provided people with opioids and other drugs illegally.
"There are some cases where a provider or a dispenser may themselves become addicted to a controlled substance and that may be a motive," Garrison said. "Falling on hard financial times, that may be a motive. Certainly, there's a lot of opportunity to step outside of legitimacy and do an illegal act in those professions."
Garrison says the work of the task force has so far resulted in two people facing charges, a doctor out of Mason and a nurse practitioner out of Lansing. He says the ultimate goal is to reduce deaths by overdoses and instances of heroin use. Anyone who suspects a medical professional of violating controlled substance laws is asked to tip Michigan State Police.