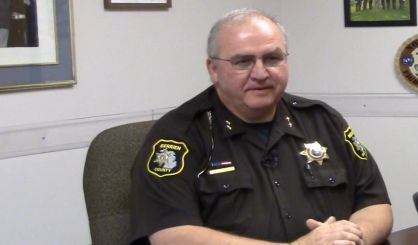 Berrien County Sheriff Paul Bailey is seeking another term. Bailey has served as sheriff since 2001, first elected in 2000. He tells WSJM News he's worked to improve the sheriff's department over the past 18 years, and wants to continue what he's been doing.
"I'm not ready to retire," Bailey said. "I think I have a few more things to do and so I'm going to seek a sixth term. I have a great staff, and we'll continue to address social issues, and we'll continue to improve the quality of life in Berrien County."
Bailey recounted some of the things that have changed at the Berrien County Sheriff's Department while he's been there.
"We've been able to get more training for our deputies and improve the quality of programs that we put on in the jail for the inmates, and work with the other 21 police agencies and 26 fire departments to coordinate service."
Bailey says major work for the intake area of the county jail has been going on, and is about to be wrapped up. He wants to continue working on ways to help inmates gets themselves on the right track upon release. He says the biggest changes to have come to law enforcement during his time have involved technology, and notes he works regularly with the Berrien County Board of Commissioners to ensure the funding is there to meet the latest demands. The primary for sheriff will be next August.