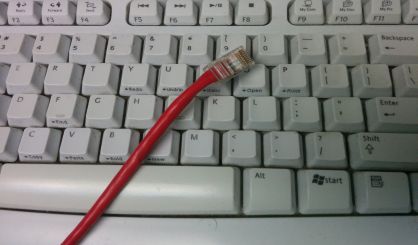 A new report has been released showing that nearly all K-12 students in the U.S. now have access to high-speed internet and the future of digital learning in is bright in Michigan. Governor Gretchen Whitmer says there's still work to do but huge steps have been taken to make broadband accessible.
"The K-12 connectivity gap is now closed in Michigan," Whitmer tells the Michigan News Network. "98% of Michigan's public school districts are meeting the 100KB per second, per student FCC goal. And since 2015, the cost of school broadband in Michigan has decreased by 89%, from $6 in 2015 to 65¢ in 2019."
The governor adds the work remains outside of the school buildings.
"Right now, 450,000 Michigan households from the U.P. down to Detroit lack access to advanced broadband services. So we have a responsibility and an opportunity to partner with experts to ensure that not only do our kids have access to high-speed internet, but that they can go home in the afternoon, go online, and complete their work."
Whitmer boasts that this success in getting more broadband into schools has been a bipartisan effort in the state.