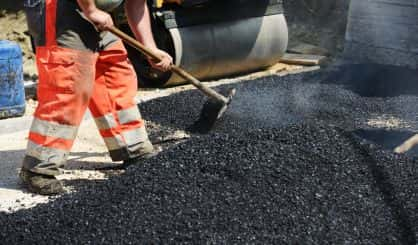 The street repairs being paid for with the city of Benton Harbor's new income tax are almost complete for the year. At Monday's Benton Harbor City Commission meeting, City Manager Ellis Mitchell reported the 2019 work is 80% done. Mayor Marcus Muhammad told WSJM News he's heard positive things from residents happy to see their own streets fixed.
"One resident, she told me that she had been living there for 50 years, and she never thought that she would any improvements just because for so many years it's just declined," Muhammad said.
Muhammad credited residents with voting to approve the income tax. He noted when the public was told the money raised would specifically be used to fix streets in their neighborhoods, it got enough of them on board. He said the end of the construction season will be determined by the weather.