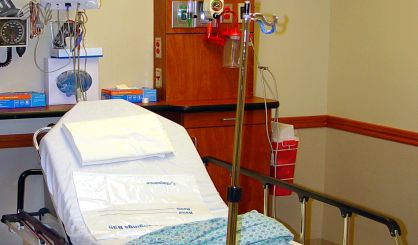 An injunction this month put on hold Governor Gretchen Whitmer's ban on flavored vaping products, which are now back on store shelves. However, the Berrien County Health Department's Gillian Conrad tells us the risks posed to young people by those e-cigarettes remain. She says there are simply too many unknowns about vaping products to say with any certainty they're safe. She says just as teen cigarette use went down, teen e-cigarette use went up.
"Children, especially under the age of 18, teens, minors are using these products so much much more," Conrad said. "They are just surging in popularity."
Conrad says one in five teens use the e-ciggs. They tend to gravitate toward the flavored ones.
"We know that e-cigarette companies are owned by Big Tobacco, that they are creating a new generation of nicotine addicts that are more likely to also use traditional cigarette, and/or move to traditional cigarettes in their life."
Conrad says there have been nearly 1,500 vaping-related illnesses around the country with symptoms that include an inability to breathe.
"The benefits, any potential benefits, that might be there with e-cigarettes being a step down from traditional cigarettes – some people have claimed have helped them quit traditional smoking – it's not worth the risk of the unknowns that come with these products, especially for our young people."
More than 30 of those cases have led o deaths, one in Michigan. Conrad says the Berrien County Health Department works with schools to educate the students about the dangers of e-cigarettes, and parents can reach out to the department for information. She notes most of the vaping-related illnesses have involved e-cigarette products that were altered by their users, often to include THC. Conrad recommends a website where a young people can learn more about smoking and vaping issues. It's MyLifeMyQuit.com.