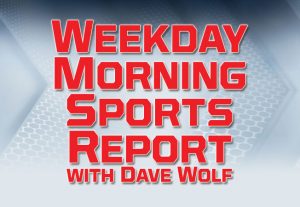 MLB – Major League Baseball
Yesterday
Minnesota Twins 4, Detroit Tigers 2
Cleveland Indians 11, Chicago White Sox 0
Pittsburgh Pirates 9, Chicago Cubs 2
Twins 4, Tigers 2 – Twins beat Tigers, but Odorizzi pulled with tight hamstring
Willians Astudillo and Eddie Rosario fueled a four-run seventh inning, and the Minnesota Twins overcame an injury to starter Jake Odorizzi to beat the Detroit Tigers 4-2 Tuesday night and move closer to an AL Central title.  Odorizzi (15-7) pitched two-hit ball through six innings but was pulled with a tight left hamstring after warming up for the seventh. The right-hander hadn't allowed a hit since Harold Castro's bunt single in the first and left having struck out six and allowed one run. Minnesota's magic number to clinch the division is two over Cleveland. The Indians played later Tuesday against the White Sox and built a big lead early. Taylor Rogers pitched a perfect ninth for his 29th save. It was his first appearance since allowing three runs in a loss to Kansas City on Saturday. The Tigers need to win one of their final two home games to avoid tying the 1939 St. Louis Browns' record of 59 home losses. Detroit (46-110) reached 110 losses for the second time, 16 years after setting the AL record of 119.
Indians 11, White Sox 0 – Ramírez hits slam, 3-run shot in return, Indians rout ChiSox
José Ramírez hit a grand slam and a three-run homer in his first two plate appearances after missing a month with a broken hand, and the Cleveland Indians pounded the Chicago White Sox 11-0 on Tuesday night.  Roberto Pérez and Óscar Mercado also went deep for the Indians, who won for the sixth time in seven games to remain a half-game back of Tampa Bay for the second AL wild card. Mike Clevinger (13-3) pitched seven innings of five-hit ball and struck out 10 while extending his scoreless streak to 18 innings. The switch-hitting Ramírez homered from both sides for the fourth time. He finished with a career-best seven RBIs. Batting left-handed, Ramírez drove a 3-1 pitch from Carson Fulmer (1-2) into the right-field stands with two outs in the first inning. It was his second career grand slam.  Ramírez connected again in the third, this time from the right side against Héctor Santiago. His 22nd homer went deep into the left-field stands.
Pirates 9, Cubs 2 – Cubs lose 7th straight, on brink of elimination
The freefalling Chicago Cubs committed five errors, including two in a seven-run seventh inning, and moved to the brink of elimination with a 9-2 defeat to the Pittsburgh Pirates on Tuesday night that extended their losing streak to seven.  Chicago dropped to 82-75 and would be eliminated with one more loss or Milwaukee win. The Cubs have not missed the playoffs since 2014. Aided by a fielding error by second baseman Ben Zobrist and errant throw by reliever Danny Hultzen, the Pirates sent 13 batters to the plate in the seventh as they chased starter Kyle Hendricks and erased a 1-0 deficit. Pittsburgh stopped a nine-game losing streak in which it had been outscored 87-26.  Hendricks (11-10) allowed six runs — five earned — and six hits in six-plus innings, he didn't allow any hits until the sixth and any runs until the seventh.
Tonight
Minnesota (Gibson 13-7) at Detroit (Norris 3-13), 6:40 p.m.       WSJM Sports/Cosy-FM 6:15
Chicago Cubs (Lester 13-10) at Pittsburgh (Agrazal 4-5), 7:05 p.m.
Cleveland (Civale 3-3) at Chicago White Sox (Detwiler 2-5), 8:10 p.m.
NBA – Nets don't expect Durant to play this season
Brooklyn Nets general manager Sean Marks says the expectation is Kevin Durant won't play this season, although the All-Star forward will have a say in determining when he's ready. Durant is recovering from surgery to repair a ruptured Achilles tendon. He was injured while playing for the Golden State Warriors in the NBA Finals. He left the Warriors to sign with the Nets in July. Marks says Durant's recovery is going well and believes he wants to play this season. But he says the team is taking a long-term approach and planning on Durant not playing. The Nets also signed All-Star Kyrie Irving in July. He was hurt Tuesday when he was elbowed during a pickup game. Marks doesn't believe the injury was serious.
NHL – National Hockey League Preseason
Tonight
Detroit Red Wings at Pittsburgh Penguins, 7:00 p.m.
Washington Capitals at Chicago Blackhawks, 8:30 p.m.
NHL – Amid rebuild, Wings trying to keep fans coming
The Detroit Red wings are desperately trying to keep hockey fans coming to games as the allure of its spectacular facility wears off while the team trudges through a multiyear rebuild. The Red Wings' attendance figures relative to capacity ranked in the middle of the pack. Ten NHL teams averaged sellouts and just five of 31 franchises had an average attendance last season that didn't fill at least 90 percent of their arenas. Carolina was an exception and the franchise is trying to draw a crowd.
MHSAA – Niles announces SMAC departure, will join BCS, South Haven decision expected
Ending months of speculation official word came on Tuesday that Niles High School will be leaving the Southwest Michigan Athletic Conference at the end of the current school year.   The Vikings will be instead joining the BCS Conference for all sports.  According to the Niles Daily Star. official notification from South Haven leaving the Wolveriine Conference to also join the BCS was expected "shortly."   The BCS Conference also sent invitations to 8 other schools but they were turned down.  Earlier this week, Kalamazoo Loy Norrix announced they would be leaving the SMAC, but for football only, staying in the league for all other sports.  There are now just 9 schools left in the league that had 16 members just 5 years ago. Niles is one of the original members of the SMAC which formed in 1931.  St. Joseph is now the only original member of the league left in the league. 
MHSAA – High School Sports
Last Night
Boys Soccer
Kalamazoo Central 1, St. Joseph 0
Mattawan 3, Lakeshore 0
Niles 4, Battle Creek Central 4 – TIE
Battle Creek Lakeview 1, Portage Central 1 – TIE
Gull Lake 3, Portage Northern 1
Watervliet 10, Buchanan 2
Girls Swimming and Diving
Portage Central 100, Bridgman/Lakeshore 86
Girls Volleyball
Centreville 3, Cassopolis 0
Hartford 3, Bloomingdale 0
White Pigeon 3, Bangor 2
Kalamazoo Christian 3, Galesburg-Augusta 0
Gobles 3, Watervliet 2
Decatur 3, Eau Claire 0
Boys Tennis
Mattawan 8, Niles 0
Bridgman/LMC/New Buffalo 7, Coloma 1
Tonight
Boys Soccer
Covert at Lake Michigan Catholic, 5:00 p.m.
Buchanan at Berrien Springs, 5:00 p.m.
Comstock at Bridgman, 5:00 p.m.
Parchment at Brandywine, 5:00 p.m.
Niles at Battle Creek Lakeview, 6:30 p.m.
Otsego at Dowagiac, 5:30 p.m.
Vicksburg at South Haven, 6:30 p.m.
Plainwell at Sturgis, 6:30 p.m.
Edwardsburg at Three Rivers, 4:45 p.m.
Allegan at Paw Paw, 6:30 p.m.
Girls Volleyball
St. Joseph at Lakeshore, 6:30 p.m.
Lake Michigan Catholic at Countryside Academy, 6:00 p.m.
Buchanan at Berrien Springs, 6:00 p.m.
Parchment at Brandywine, 6:00 p.m.
New Buffalo at River Valley, 6:00 p.m.
Portage Central at Niles, 6:30 p.m.
Mattawan at Portage Northern, 6:30 p.m.