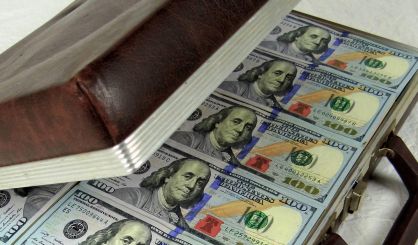 Budget talks have broken down between Republican legislative leaders and Democratic Governor Gretchen Whitmer just days after they agreed to sideline negotiations over a long-term road-funding plan. The issue that caused the negotiations to hit a pothole the size of a Buick on Wednesday is the amount of money to be included in the coming budget for roads.
Senate Majority Leader Mike Shirkey says the GOP plan would put $500 million into the roads next year, while he says the governor didn't want to go over the $130 million mandated by a 2015 road funding measure. That, after Whitmer had been calling for $2.5 billion to be in the budget for the roads.
However, the governor explains that while the Republican plan would put more money into roads, the money would be coming from the General Fund at the expense of other areas of state government. In a statement, she said the best plan offered Wednesday by the Republican leadership falls short of her expectations and "would steal money from other priorities and doesn't fix the roads."
They face a deadline of September 30 to enact a new budget or risk a partial shutdown of the state government on October 1.
The Associated Press contributed to this report