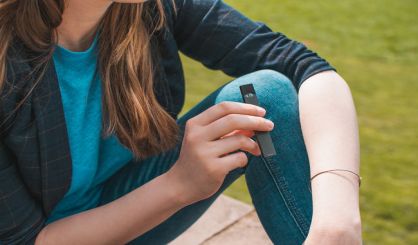 Local health officials are giving high marks to Governor Gretchen Whitmer's action last week to ban flavored vaping products in Michigan. Berrien County Health Department spokesperson Gillian Conrad tells WSJM News not enough is known about e-cigarettes to say they are safe. In fact, the evidence points to otherwise.
"Patients across the country are experiencing symptoms of respiratory illnesses, coughing, shortness of breath, nausea, fatigue," Conrad said. "Many of them have been hospitalized for days or even weeks, and all of these have been linked back to vaping and e-cigarette products."
Conrad says it is thought vitamin E acetate, a chemical added to some e-cigarette pods, is the problem. She says those chemicals are a mystery.
"Users are inhaling all sorts of chemicals. We're not entirely sure what all is in some of those vaping products because of the spotty regulation."
Conrad says the Berrien County Health Department has heard from plenty of local schools about young people vaping. With all of the unknowns surrounding the products, she says the health of those young people needs to be protected. She also tells us that she can't say vaping is a safe way of quitting smoking. Conrad advises anyone with questions about vaping to reach out to the Berrien County Health Department.