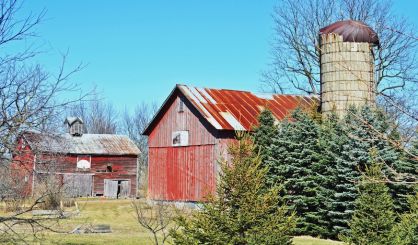 Governor Whitmer says Michigan's farmers are being hurt by the trade war with China. The trade problems are on top of spring flooding that have also wiped out crops statewide.
"We've got a lot of farmers that are filing bankruptcy because of not just the weather, but the man-made issues we've confronted on the trade side," said Whitmer. She put the blame squarely on President Trump and his policies. "When there are trade determinations made via tweet, it creates so much uncertainty and so much stress, and of course, a backlash."
The governor made her remarks at the auto industry's Management Briefing Seminars in Traverse City, where she also called on auto industry leaders to help her in efforts to raise the gas tax to fund road repairs.