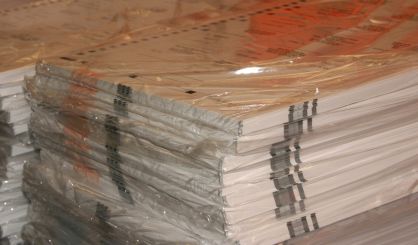 Voters in the city of Benton Harbor will be narrowing down the field of mayoral candidates today. Six candidates are on the ballot: Mayor Marcus Muhammad, City Commissioners Juanita Henry, CF Jones, and Ron Singleton, along with Margie Carter and Jamie Davis. Commissioner Henry urged as high a voter turnout as possible during last night's city commission meeting.
"Come out to vote," Henry told residents. "Take someone with you to vote. And know who you're voting for."
The mayoral primary is the only election today in Berrien County, and polls in the city are open the normal times of 7 a.m. to 8 p.m. The top two vote-getters will face each other in the November election. We'll have updates online tonight as soon as the votes are tallied.
All six candidates took part in a mayoral debate on News/Talk 94.9 WSJM in July, and that forum can be found in the Podcast section of our website.