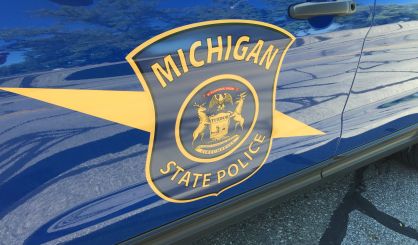 Efforts are underway to improve the relationship between Michigan State Police and Benton Harbor residents. At Monday night's city commission meeting, Public Safety Director Dan McGinnis said he and interim city manager Ellis Mitchell were able to get a change made.
"State police have agreed to a no-chase policy, (unless it's) a dangerous felony. So we finally got that going, and I'm happy about that," said McGinnis.
That follows a chase Friday night that started in the city of Benton Harbor when state police troopers spotted a car with no license plate and the driver sped off. The chase went into Benton Township, were the 22-year-old man crashed the car into a utility pole. He's currently at Spectrum Butterworth Hospital in Grand Rapids being treated for serious injuries.
McGinnis added MSP agreed to stop and be friendly and not try to give a ticket to everyone they see. Also in the vein of improving relationships between police and the community, McGinnis says the department will be joining Benton Township Police tonight for National Night Out events at Dwight P. Mitchell City Center Park. That event runs from 5 to 8 p.m.