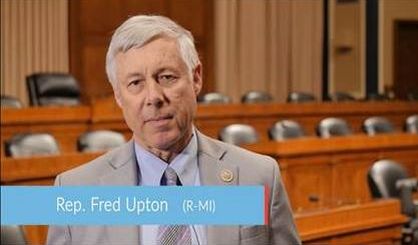 Congressman Fred Upton has put his support behind legislation intended to ensure migrants detained at the border are given certain standards of care. The Short-Term Detention Standards Act was introduced by Congresswoman Elissa Slotkin, who traveled to the southern border with Upton and the Problem Solvers Caucus in July. Upton says the bill outlines Customs and Border Protection responsibilities to those who are apprehended.
"Basic necessities that all of our border checkpoints ought to have. Resources for food, for cleanliness, bathrooms, porta potties."
Upton says his visit to the border showed him that a recently-approved border funding bill of $4.5 billion is helping. He says more is needed.
"When you're just inundated with literally hundreds of thousands of folks who are coming through these checkpoints, they gotta have the resources to take care of it."
Upton visited a detention facility while at the border, and says he did not see the deplorable conditions described by some other members of Congress who have gone down there. However, he says there should be standards for people. He notes the Homeland Security Act of 2002 currently only requires access to food and water. The Short-Term Detention Standards Act has passed the House and gone on to the Senate.