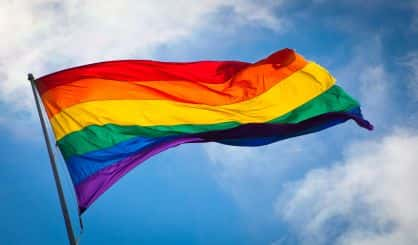 A state representative is defending her bill introduced last week to restrict what flags can be flown on state buildings to the U.S. flag, the state flag, and the official flag of the governor. Republican Lynn Afendoulis of Grand Rapids introduced the bill after hearing complaints after Governor Whitmer had a rainbow Pride flag on the Romney Building during Pride month in June. She told Michigan's Big Show its about keeping state buildings from becoming special interest billboards and she's not homophobic.
"All the arguments strike me as having been made on something that is false, which is that I am anti-gay, which is not true, and that has nothing to do with this bill," Afendoulis said. "That's what's been disappointing to me." She added no reporters or Democratic critics have reached out to talk to her.
Afendoulis says there is an exemption in the bill for military flags, and says special consideration could be made for the POW-MIA flag as well.
"This is not about any particular flag. It is about flying special interest flags over government buildings, period," she added. When asked about if she would support a governor putting up a flag of an agricultural commodity organization for example.
"I would have the same argument: the people's buildings should not be billboards," said Afendoulis. "There is a decorum about these buildings and a dignity about the people's property that I think we ought to maintain."
Democrats have hammered her on it, with Representative Jon Hoadley of Kalamazoo, who is running against Fred Upton for Congress, blasting it as discriminatory. Afendoulis is also running for Congress for the seat currently held by independent and former Republican Justin Amash.
If the bill manages to be passed, Governor Whitmer tweeted last week that her "veto pen is ready."