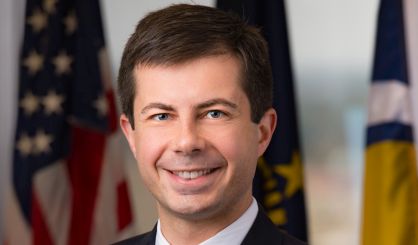 South Bend Mayor and Democratic presidential primary candidate Pete Buttigieg wants the U.S. Justice Department to look into the police shooting of Eric Logan. Logan was shot and killed by a white South Bend police officer who said Logan raised a knife as he came towards the officer June 16th at about 3:30 a.m.
Acknowledging a lack of progress in adding diversity to South Bend police ranks and a failure to fully implement the body cams worn by city police, Buttigieg faced a highly critical, emotional town hall over the weekend as he struggled to confront not only the police shooting but the festering community racial mistrust of a city police force that's still mostly white.
"We're not only here because of what happened Sunday, even though that is obviously what has brought us to this point. There is a lot beneath the surface when it comes to trust and legitimacy around policing and race in our city."
There's no video of the police shooting because the officer failed to turn his camera on. Amidst the raw emotion and open mistrust of the South Bend town hall, Buttigieg drew applause when he agreed that there should be an outside independent investigation of the police shooting.