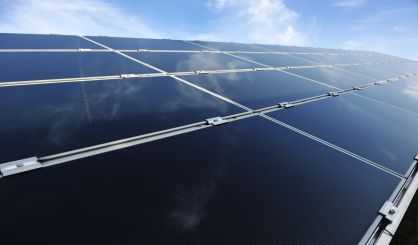 Indiana Michigan Power has announced its next solar farm, and this one will be its biggest. I&M spokesperson Schnee Garrett tells WSJM News the facility in South Bend will be near the Indiana Toll Road and about 10 miles northeast of the University of Notre Dame.
"The proposed South Bend Solar Project would be located in St. Joseph County, Indiana," Garrett said. "It would have a capacity of 20 megawatts, and that's enough energy to power 27 homes annually."
I&M is teaming up with Notre Dame for the $36 million South Bend Solar Project. This facility is in addition to three other solar farms I&M operates in Indiana, and one in Michigan, located in Watervliet. Garrett says this enables I&M to further diversify its energy sources, and helps Notre Dame do the same. The new facility could be up and running next year.