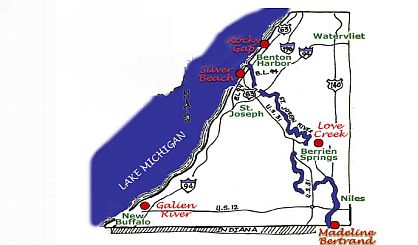 The Berrien County Parks Department has been awarded a grant to help pay for a new beach mat at Rocky Gap County Park. At a meeting of the Berrien County Board of Commissioners this month, the Berrien Community Foundation presented a $1,000 check to Parks Director Brian Bailey. He told WSJM News more about what's being installed at the park.
"At Rocky Gap County Park, we have a barrier free ramp that goes down toward the beach, and what this will allow us to do is add an ADA accessible beach mat that will go out toward the water, and then it'll T so that people can go left or right or parallel along the shore," Bailey said.
Bailey said this will enable someone in a wheelchair to get close to the water in a safe way. The new equipment comes at a total cost of about $2,400, and Bailey says if it works well, they could get one for Silver Beach.