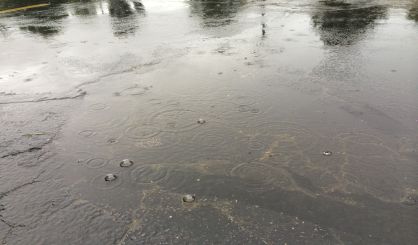 With all of the rain southwest Michigan has been experiencing this spring, the Berrien County Drain Commissioner's office has been kept busy. Berrien County Drain Commissioner Christopher Quattrin tells WSJM News there have been a lot of drains to unclog.
"Drain calls, we've had a number of calls into our office," Quattrin said. "We're still up. We're on track for last year, and last year we had that 500 year rain event."
There have been a few cases where water in the St. Joseph River was about as high as the storm drain, leading to some flooding, like in Benton Harbor last week. Quattrin says the county drains have been taxed, but they've held up.
"They are functioning," Quattrin said. "They're working. Performance, that's the key. Sometimes with blockages or obstructions or just the age of them, they're performing not as well as they could, but they're still performing."
Quattrin says everyone needs to be prepared for issues like flooded basements. He says with Lake Michigan's water level so high, there's no place for some of this rain water to go. He also asks anyone who sees a fallen tree in a drainage area to give his office a call.