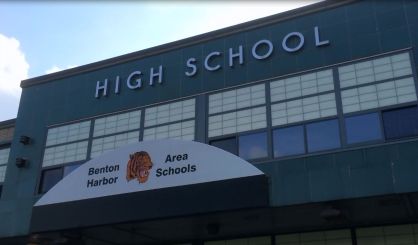 A software glitch is being eyed as the reason Benton Harbor High School only had about a third of the class of 2019 expecting to graduate back in March before those numbers went up by the end of the year. Assistant superintendent LaWanna Shelton talked to our partners at WSBT-TV about issues that they noticed with the PowerSchool software that handles grades. She says the issue that was found during an audit dealt with students' grades being updated by teachers, but administrators not being alerted.
"It kind of sits there until someone with a higher admin right makes sure the grades match what's on the transcript," said Shelton.
WSBT reports the same problem happened in North Carolina, where several thousands of students at public schools had the wrong grades being seen in the system. Michigan Department of Education spokesman Martin Ackley says their investigation also led them to believe PowerSchool was the issue.
"We found some of those technical errors," added Shelton about the audit. "Some of was students simply slacking off and not doing what they needed to do. So everybody has to take responsibility for this."
Nearly 100 students graduated this spring, and another two dozen or so will be able to get their diploma after summer classes in August. That means of the 133 seniors this past year, 121 will have their diploma, much higher than the just over 30 believed to be on track in March.