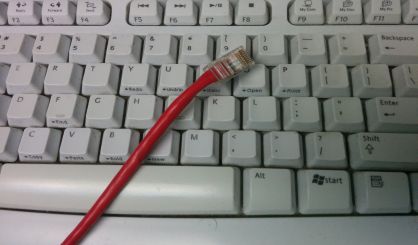 The Berrien County Democratic Party has presented a resolution to the Berrien County Board of Commissioners calling on them to pursue opportunities to expand broadband internet access around the area. The party's Jerry Sirk read the resolution to the county board Thursday, and told us having high-speed internet is crucial to all.
"We wanted to make special emphasis on that it has to be available to everybody, emphasizing the low income folks because they're often left out," Sirk said. "They don't have the funds to be able to afford high-speed internet."
The Berrien County Democratic Party's Dr. Eric Lester told WSJM News when low-income residents lack internet, that only holds them back.
"We know what it costs us," Lester said. "It costs everybody pretty much the same. Even with different carriers, it's not that much different, and for many, many people that's a burden that they simply can't manage."
The party's resolution encourages the Berrien County Commission to explore all feasible avenues in order to bring affordable, high speed internet to all Berrien County residents and businesses. Commissioners Ezra Scott and Teri Freehling have been working on securing a federal grant to roll out rural broadband. Scott told us after the meeting an effort to establish an ad hoc committee for the grant lost time in the current funding cycle, but they'll try again in the fall.