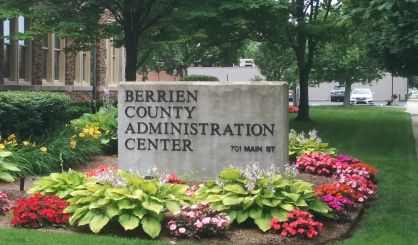 A woman who was helped earlier this year by the Berrien County Treasurer's Hopeful Home Fund could use some more help, and a weekend fundraiser seeks to do just that. Berrien County Treasurer Bret Witkowski tells WSJM News Shannon O'Brien is battling cancer. She's a working mom with five kids, three of them triplets, and sought a tax payment plan on her Stevensville property earlier this year. Witkowski says that's when he thought she could benefit from the Hopeful Home Fund.
"She was our first recipient of it," Witkowski said. "It paid almost all of her taxes, but not quite."
Shannon is still fighting cancer, and Witkowski says AJ's Uptown Bar and Grill in Berrien Springs is helping her out.
"They're doing a fundraiser for her this Saturday from 12 to 3. We're hoping people can come out and support that. Even though she has health insurance and things of that nature, it's still expensive."
The Helpful Home Fund is set up between the Berrien County Treasurer's office and the United Way. Witkowski says people can give to it and that money is used to assist people like Shannon who are struggling with their taxes.