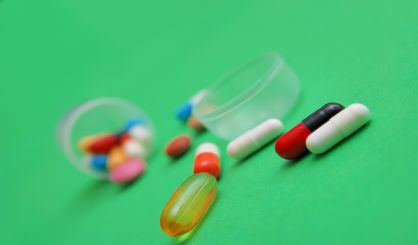 Reducing the cost of prescription drugs is the aim of legislation approved by the U.S. House last week. Congressman Fred Upton tells WSJM News the Orange Book Transparency Act and the Purple Book Continuity Act of 2019 are intended to require drug makers to submit information about their medications in a more timely fashion. He says the Orange Book contains detailed information about drugs as they've been tested and approved.
"It's in essence an encyclopedia of the drug's progress until it was actually approved by the Food and Drug Administration," Upton said. "What this legislation does is hopefully streamline that process."
Upton says generic drug makers can use the information on a given drug contained in the Orange Book.
"When it goes off patent, that's when the generic companies are able to come in and the prices ultimately will come down fairly dramatically as other companies can use the information."
Then, Upton says the generic companies can then manufacture the drugs in question. The legislation also requires manufacturers to notify the FDA of any court decision finding a patent invalid so the FDA can remove the patents from the Orange book. The bills passed the House last week with no opposition.