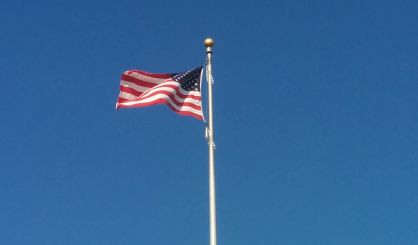 A new veterans home will be built in Grand Rapids. Governor Whitmer and others broke ground on the facility Friday afternoon. The new building was prompted by an audit a few years ago that uncovered a slew of problems at the Grand Rapids Home for Veterans, including employees skipping room checks.
"We really took the opportunity to see what came out of that audit and look at what we could be doing better and what we want to be in the future," says Ann Zerbe, a transition executive for the Michigan Veterans Facility Authority. "That's in large part what prompted us to start looking at how we can provide more modernized care in these veterans homes."
She says the new home will have a community center surrounded by neighborhood home buildings with private rooms for the vets. It's expected to open in about two years.