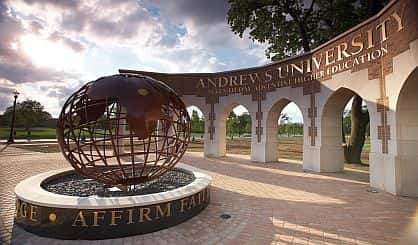 Plans have been announced by Andrews University for a new agricultural center on campus. Sustainable Agriculture Department Chair Katherine Koudele tells WSJM  News the former dairy is being converted into three barns that could be used for ag education programs.
"Two barns will be designated for small and large domestic animals, and then the third one, which is already a greenhouse barn, will be used in horticulture production, teaching students how to grow all kinds of different plants in different kinds of conditions," Koudele said.
Koudele says the goal is to prepare students for careers in sustainable farming.
"It's going to be smaller scale, but it'll teach the students what they need to know when they leave here to go on to the next job to work on whatever operation they're going to work on."
Work is being done this summer to get the ag center ready for students in the fall. It will be developed in five phases over the next five years or so. Koudele says the goal is to eventually have a self-sufficient center up and running to train students for farm jobs. There are also plans to engage local K-12 schools. You can find out more about the center right here.