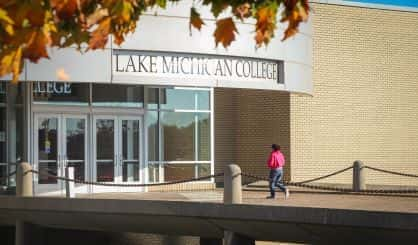 Lake Michigan College is about to start a major upgrade project for the Mendel Center and Grand Upton Hall. At a meeting of the LMC Board of Trustees this past week, bids were awarded for the $3.2 million plan. LMC Vice President of Administration Anne Erdman tells WSJM News the goal is to improve energy efficiency and comfort.
"In the building as a whole, which was built with the first phase completed in 1979, we are updating all of the cooling and heating and also retrofitting the lighting to LED," Erdman said.
Erdman says the energy savings are expected to work out to $115,000 per year, meaning the project should pay for itself in eleven to twelve years. The work will start on May 20, and everything is being scheduled so as not to interfere with events planned at the Mendel Center. For example, no engagements of the Economic Club of Southwestern Michigan will be affected. The project is being paid for with a combination of reserve funds, millage dollars, and proceeds from a capital campaign.