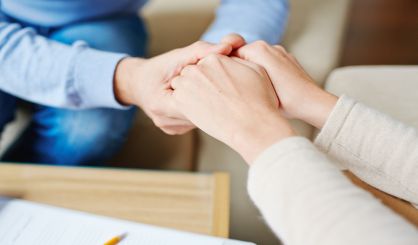 The Berrien County Health Department wants everyone to know there are resources available in the community for those who may be struggling with a drug addiction. News came this month from the Berrien County Prosecutor's Office that overdose deaths have gone up recently, possibly because of fentanyl mixed into heroin. Berrien County Health Department Communications Manager Gillian Conrad tells WSJM News fentanyl is an extremely potent painkiller.
"Fentanyl and carfentanil are just so much stronger than other painkillers," Conrad said. "The user is unaware of the strength that might be present in that drug they're taking, and it's much easier to overdose unintentionally."
Conrad says fentanyl has a legitimate medical use, like with cancer patients, but when mixed with heroin, it's extremely dangerous. She tells us it is important for those who feel like they need help to know there are ways to get it. For example, Conrad points to the recently-opened Carol's Hope on M-139 in St. Joseph.
"Family members, anybody who's looking for more resources on where they can seek treatment, what support is out there, what steps might be next for them on the recovery journey, can visit Carol's Hope and get the help that they need."
Conrad says the Voice, Change, Hope Alliance is another place to turn, both for someone struggling with an addiction and for their families. You can also learn about recovery services in the area by calling by Berrien County Health Department.