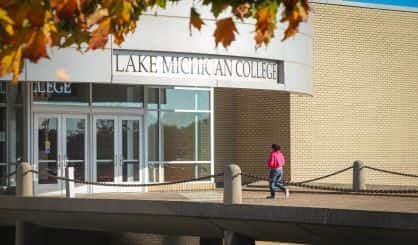 The Michigan Department of Talent and Economic Development is highlighting an early college program in Allegan County as a model for how more students could receive a college education, and for free. The Early College Allegan County program gives high school students a chance to earn an associate's degree from Lake Michigan College before they even finish high school, says TED spokesperson Erica Quealey.
"When they opt in to the program, they're looking at adding on an additional year to their high school experience so they actually will have a 13th year, if you will, when they're still in high school, but they're going to come out of that program with either some sort of an associate's degree or a pre-apprenticeship certificate," Quealey told WSJM News.
A student signs up for Early College Allegan County before their junior year of high school, and then takes college courses throughout the next two years and into that 13th year when they are still technically a high school student. The state pays for the college credits due to the student still being in high school. Early College Allegan County will graduate its second cohort this year. You can find out more about the program right here.