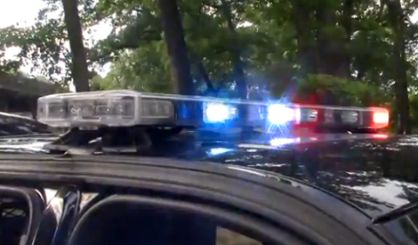 The Michigan Department of Natural Resources has revealed more information about a kidnapping in the Upper Peninsula that resulted in a statewide Amber Alert this week. Skip Hagy with the DNR in Newberry tells WSJM News 53-year-old George Cunningham and 68-year-old Jon Stygler on Wednesday night attacked multiple people at a home where Cunningham's 5-year-old son lived. They then took the boy. The two men ditched a vehicle near Paradise, in Chippewa County, and went walking out on Whitefish Bay in Lake Superior.
"They were doing a zig-zag pattern as they heading toward Canada," Hagy said. "The officers were definitely nervous because they were aware of the fact that an ice breaker had gone through there recently, so they were heading for what was going to be open water."
Hagy says the men were pulling the boy in a sled in slush that was up to their knees. Two DNR officers and a sheriff's deputy pursued them on snowmobiles. Hagy says the officers didn't know what to expect.
"You don't know if you're going to end up in a gun fight or how it's going to do down at that point," Hagy said. "Fortunately, the subjects did surrender."
The DNR says there's no way the two suspects would have made it to Canada. Hagy tells us the two men were exhausted by the time officers reached them. The boy is back home unharmed, and the suspects are facing a variety of charges.