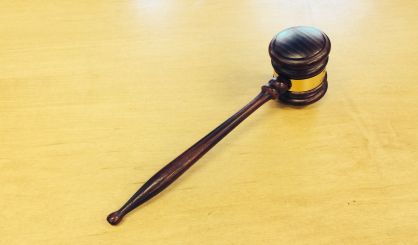 The Michigan chapter of the National Federation of Independent Business is filing an amicus brief urging the state Supreme Court to issue an opinion on the GOP lame-duck legislature's gutting of the state minimum wage law. Supporters of a higher minimum wage say the action was an unconstitutional gutting of a ballot proposal that the legislature blocked from reaching voters. That raises the possibility of a lawsuit challenging the constitutionality of the action. NFIB's Charlie Owens.
"The House and Senate have passed resolutions urging the Supreme Court to rule on this. So we're joining that chorus so that our members know what they're supposed to do," Owens said.
After more than 400,000 people signed petitions to put a minimum wage and sick leave proposal on the 2018 ballot, the GOP ran legislature passed the measure into law, blocking it from reaching the 2018 ballot. It would have raised Michigan's minimum wage to $12 an hour in 2020. It also would also have required employers to offer up to 72 hours of paid sick leave per year. Supporters of the minimum wage increase said at the time they suspected Republicans only passed the law so they could gut in the lame-duck session. The legislative action pushes back the $12 minimum wage to 3030 and cuts the earned paid sick leave to a maximum of 40 hours a year.