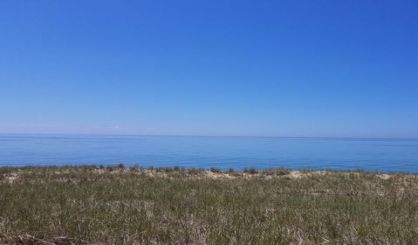 For the third straight year, President Trump's proposed budget includes steep cuts to the Great Lakes Restoration Initiative. The funding was zeroed out in his first two budgets, only to be restored by Michigan's congressional delegation. Senator Debbie Stabenow says the new budget proposal slashes the GLRI by 90%. She is predicting that just like the past two years, Michiganders will speak up and push back against the cuts.
Congressman Fred Upton issued a statement saying he will join Stabenow and others to fight the proposed cuts to the GLRI, as they have done every year of the Trump administration. Upton says to expect "a strong bipartisan, Michigan-led effort to once again protect every penny of this critical program, and we will prevail." Stabenow and Upton say the GLRI is critical to cleaning up the Great Lakes, beaches, and waterways and fighting invasive species like Asian carp. According to the University Research Corridor, more than 20% of Michigan jobs are tied to water.
This story has been updated to reflect Congressman Fred Upton's statement.