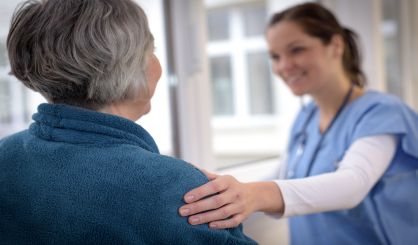 More than 500,000 elderly Americans experience abuse each year, and that's why Michigan State Police are reminding everyone of the warning signs. MSP Trooper Holly Higgs of the Niles post tells WSJM News the abuse isn't always physical, as she once saw with a case in Niles.
"When I was new here, one of my fellow troopers actually took an elder abuse report where her adult children weren't physically abusing her, but they were not taking care of her in the way that they needed to," Higgs said. "They were taking money out of the bank account, not providing for daily needs."
Higgs says common signs of elder abuse include frequent arguments or tension between the caregiver and the elderly person, unexplained signs of injury like bruises, weight loss, unsanitary living conditions, desertion of the elder at a public place, large withdrawals from the elder's financial accounts, and belittling or controlling caregiver behavior. You can find more information right here.