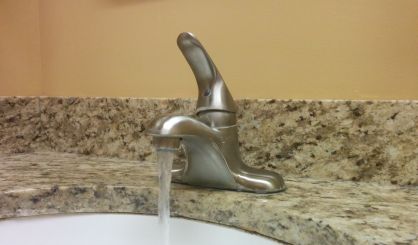 The Berrien County Health Department says it will continue to provide water filters to residents of Benton Harbor as the city works to rid itself of lead issues. Health Department spokesperson Gillian Conrad tells WSJM News they've given out nearly 1,700 of the filters so far this year, and will make the filters and their cartridges available in a variety of locations on a regular schedule moving forward.
"Each of the filters is good for a certain amount of gallons of water, but depending on household size and the use of that filter, the cartridge might need to be replaced sooner or have a shorter life, and so it's important for us to continue to make filters and replacement filter cartridges available," Conrad said.
Conrad says distribution sites are being held on the first Monday of each month at Harbor of Hope Church on Pipestone Road from 4 to 6 p.m. They are also holding events on the third Thursday of each month at the Benton Harbor Public Library from 4 to 6. Replacement filter cartridges are available at the Berrien County Health Department's Benton Harbor office during regular business hours. Anyone with questions can call the health department.